The general economic outlook for the U.S. economy is essentially stable, with the labor market moderating and inflation coming down slightly from its recent peak. The Astor Economic Index® remains at a level consistent with below-average economic growth and has been supported by continued growth in employment, although somewhat weakened by softer data like PMIs.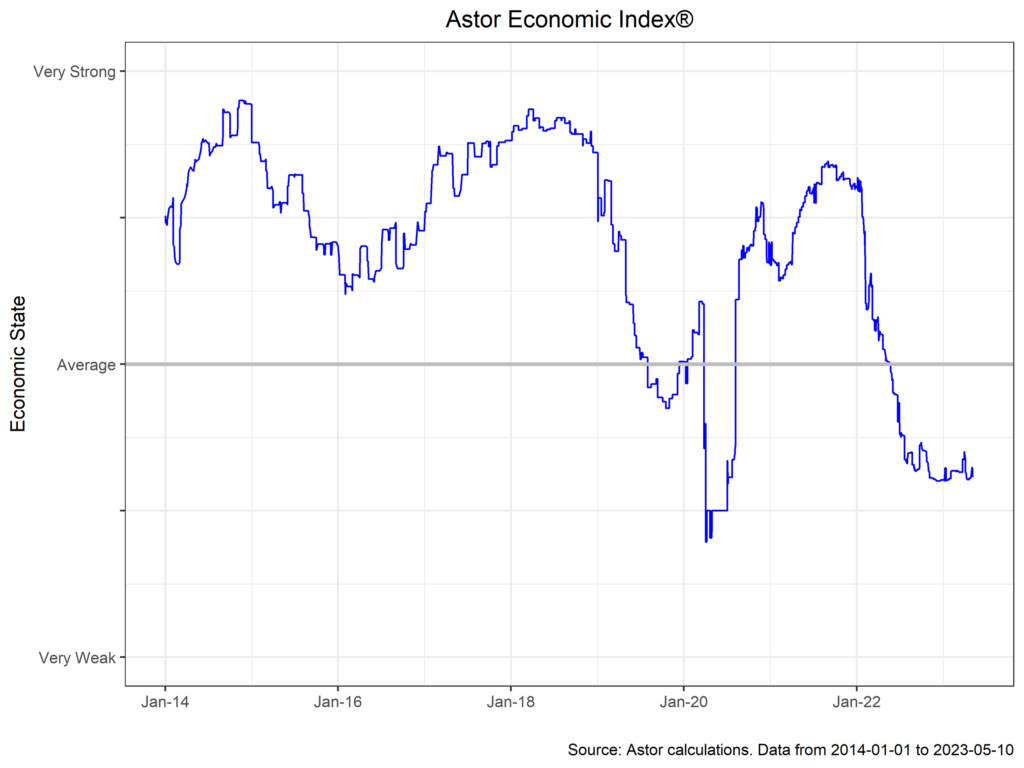 If the Fed's economic projections are anything to go by, the Fed sees the economy much the same as us. At its most recent meeting on May 3rd, the Fed moved its target rate to 5.25% but signaled that the committee was prepared to pause for some time given the lags in monetary policy. The FOMC's statement pointed to labor market strength and continued price pressures in leaving the door open for future rate hikes. Chair Powell, for his part, noted his belief that inflation will continue to fall slowly, and pushed back on the idea of an imminent recession. Purchasing manager indices, which reflect business views of the economy, seem to have bottomed out for now.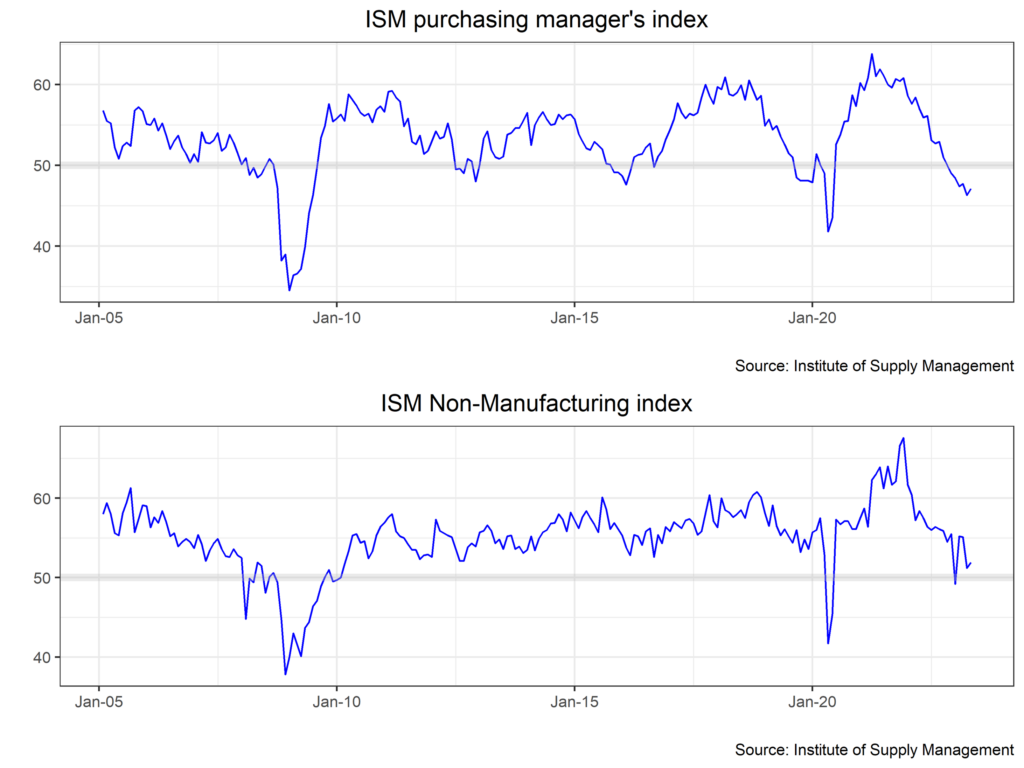 The Fed will probably see some encouragement for its worldview in the CPI print for April. Inflation came in right on expectations at 4.9% y/y (5.5% y/y core), with the owner's equivalent rent and goods (especially used cars) comprising much of the increase. Given the fading impact of used car prices over the following months, as well as higher frequency measures of rent showing cooling, we believe it is likely that inflation will continue to fall throughout the year. Nonetheless, some measures of underlying inflation point to ~ 4% as the going rate (so-called supercore inflation was 1.9% y/y), which is well above the Fed's target.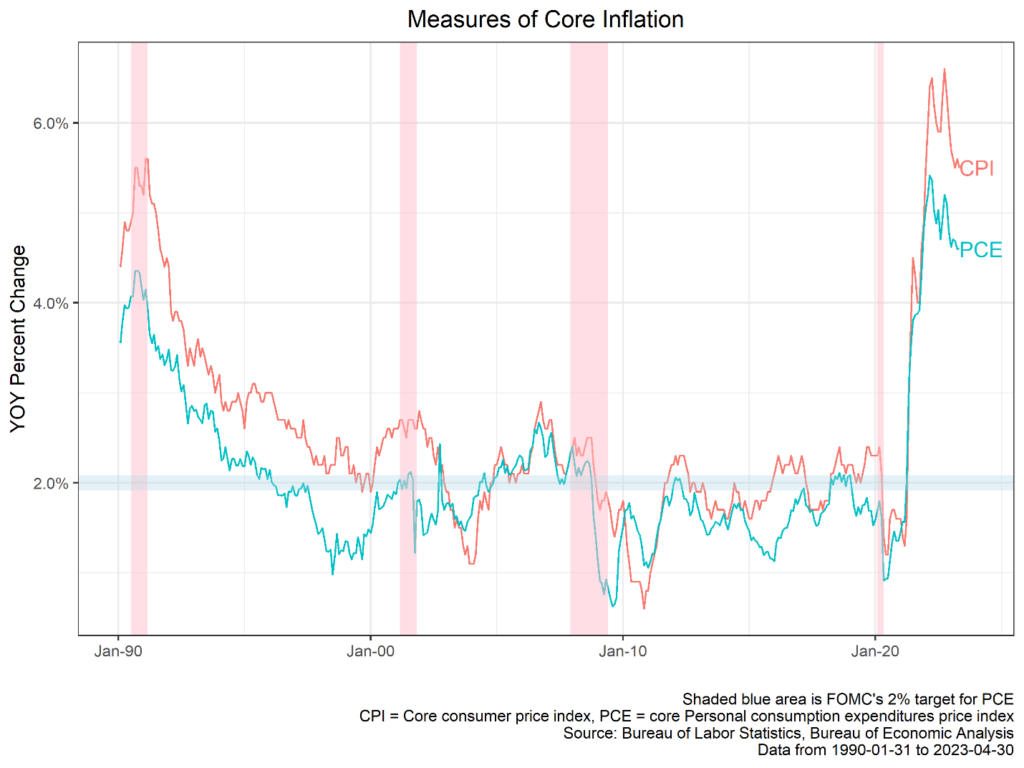 The impact of wages on the overall inflation picture is hotly debated, and wage growth is quite robust. There has been a general softening in the labor market, although the overall picture is still one of historic tightness. Nonfarm payrolls came in above expectations at 253,000, with the prime-age participation rate (25-54yr olds) the highest since 2008, and the unemployment rate declines to 3.4% Nonetheless, prior months were revised down by 149,000. Job openings also suggest a nascent easing, with claims at 242,000 in the last month of April. Continuing claims were lower at 1.81 million. Employees on temporary help services, which tend to fall during recessions, have also begun to decline from its lofty peak.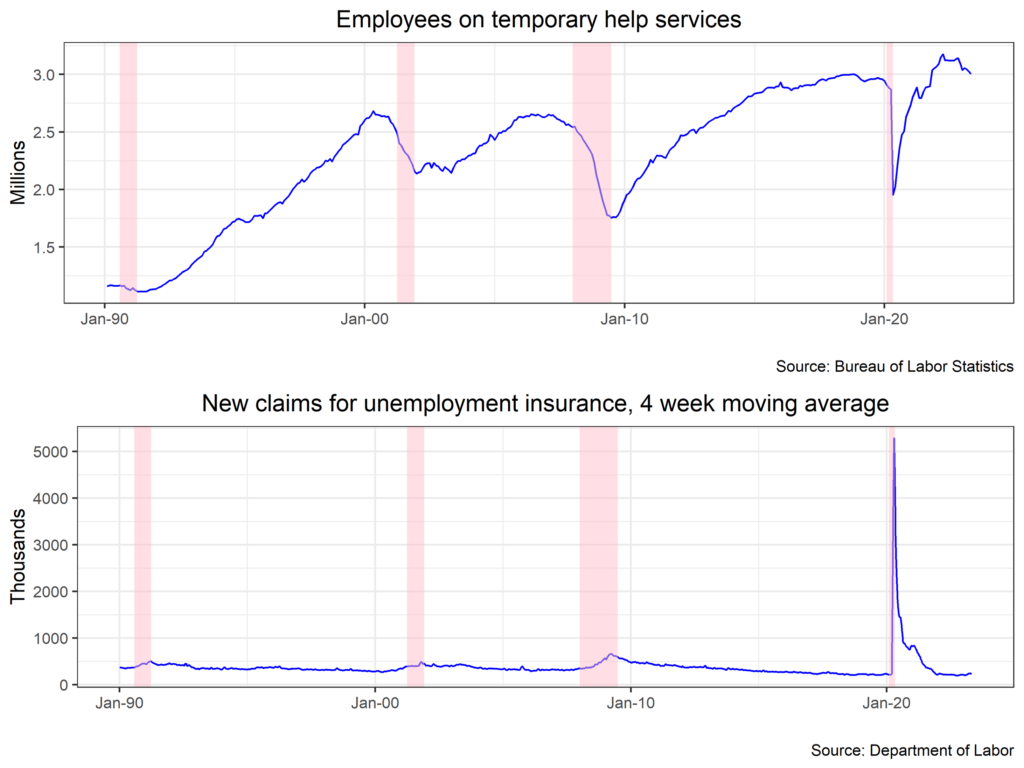 In our view, the labor market and prices probably leave the Fed on track for a further hike of 25bps at the May FOMC meeting. Beyond that, it seems increasingly likely that the Fed may sit on the sidelines for a while to allow the effect of tighter policy to run its course. Market participants are increasingly convinced that the Fed will move into cutting mode in the second half of the year. Should inflation once again prove more persistent, or the labor market resilient, they may be in for a surprise.
Astor Investment Management LLC is a registered investment adviser with the SEC. All information contained herein is for informational purposes only. This is not a solicitation to offer investment advice or services in any state where to do so would be unlawful. Analysis and research are provided for informational purposes only, not for trading or investing purposes. All opinions expressed are as of the date of publication and subject to change. They are not intended as investment recommendations. These materials contain general information and have not been tailored for any specific recipient. There is no assurance that Astor's investment programs will produce profitable returns or that any account will have similar results. You may lose money. Past results are no guarantee of future results. Please refer to Astor's Form ADV Part 2A Brochure for additional information regarding fees, risks, and services.
The Astor Economic Index®: The Astor Economic Index® is a proprietary index created by Astor Investment Management LLC. It represents an aggregation of various economic data points. The Astor Economic Index® is designed to track the varying levels of growth within the U.S. economy by analyzing current trends against historical data. The Astor Economic Index® is not an investable product. The Astor Economic Index® should not be used as the sole determining factor for your investment decisions. The Index is based on retroactive data points and may be subject to hindsight bias. There is no guarantee the Index will produce the same results in the future. All conclusions are those of Astor and are subject to change. Astor Economic Index® is a registered trademark of Astor Investment Management LLC.
MAS-M-383040-2023-05-12