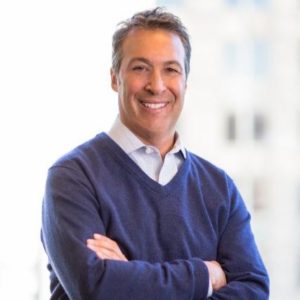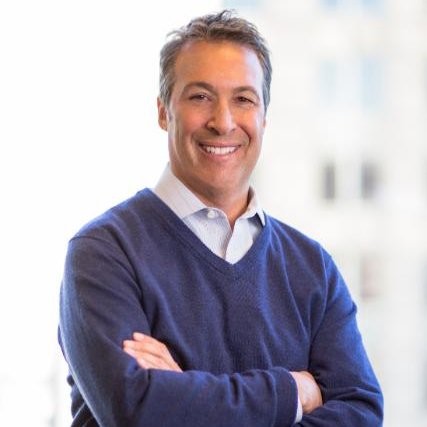 As the CEO and founder of Astor, I am often associated with its success. But just like a living organism is more than a face, so is a firm. It has a brain, a heart, and a soul—all of which are needed to stay alive and thrive.
Reflecting on the year, which marks more than $2.6 billion of assets under our advisement (as of 12/31/19) in a variety of wrappers and products and a nearly two-decade track record, I am reminded of those who make up the brain, heart, and soul.
The Brain: I.C.
Executing our investment philosophy—which I created during my tenure at the Fed and then at major money center banks in the 1980s and 1990s—would not be possible without Astor's pedigreed Investment Committee (I.C.).
John Eckstein, our Chief Investment Officer, has provided invaluable input in the creation of our proprietary Astor Economic Index (AEI), which is the cornerstone of our portfolio creation and management. Thanks to John's genius, we engage in ongoing research to elevate our process to the levels consistent with the best in our class.
Bryan Novak, Senior Managing Director, has a long tenure with Astor, almost back to day one—giving him deep knowledge of all aspects of our process. That includes not only our philosophy, but also how to integrate that philosophy into the creation of investment vehicles.
Brian Durbin, Managing Director of Operations, provides attention to important details, along with soft-spoken but loudly heard opinions on our process. Complementing our efforts is the work of Nick Porter, Research Associate.
Our philosophy, which has been called "brilliant in its simplicity," takes a robust, sophisticated team effort to put into action. That's a powerful reminder that Astor's investment philosophy is not a person, but a process.
The Heart: Client Relationships and Operations to Keep the Blood Flowing
Astor is proud to have close interactions with our advisor clients. We take the time to explain and reiterate the importance of our fundamental approach of analyzing economic data in real-time.
Mac O'Brien, Managing Director and Head of Distribution, leads a team composed of Brandon Balazi and Trent Grens, plus external and internal people—all of whom are committed to making our business efficient, enjoyable, and client-centric.
Running the "business of the business," smoothly and effortlessly, is Scott Thomas, our Chief Operating Officer. His understanding of the complexities of an asset management business, along with his vision of how we can improve, keeps Astor ahead of the curve. Scott is one of those people who keeps fires from lighting and does so in a quiet way—but I notice and appreciate how much effort goes into that.
It goes without saying that the thankless task of managing all things compliance can be the achilles heel of an asset management firm. Sue Hill, with her wisdom and experience keeps Astor "in bounds" with a calmness only found with years of experience.
Lee Oliff, our in-house General Counsel, once considered a luxury, but now because of Lee has become an integral part of the business. Lee's razer sharp focus and vast knowledge of a variety of topics has helped navigate Astor's future. He figures out solutions without first rejecting ideas. He is all business on the outside but kind, smart and funny on the inside.
The Soul: Stephanie Yuskis
Anyone who has ever had an interaction with me or with Astor has probably encountered Stephanie Yuskis. From office picture-taking to planning outings to making sure schedules are updated, she handles every task, big or small. She truly understands and can prioritize what is urgent and what can wait. Stephanie takes a genuine interest in others, no matter who they are. With an infectious smile, an incredible laugh, and high energy, she is the soul of Astor.
So, imagine the shock and upset, when Stephanie told me she needed to have open heart surgery—and soon. She had undergone a similar surgery several years before, but this time it was more urgent. As we discussed preparation for and timing of her medical leave, Stephanie was given another dose of bad news: doctors found several cancerous tumors in her lymph nodes and breast. This changed the picture entirely.
Stephanie is the person everyone depends on. She is a single mom of an awesome kid—smart, handsome, athletic (you know—that kid!). She strives to make everyone's life better, especially her family's. But given the complexity and urgency of her diagnoses, decisions needed to be made of how to balance all that—plus decide which surgery to undergo first.
Her long journey began with heart surgery, recovery, a double mastectomy, chemotherapy, radiation…. Through it all, Stephanie neither complained nor missed a beat. Sure, there were days of despair and frustration, but more often she showed her smile, laugh, and energy. Incredibly, she came to the office regularly, even after chemotherapy appointments. When she worked from home, she seamlessly guided the temps we hired to take care of some of the heavy lifting. She even planned the Astor holiday party.
Stephanie's story is truly inspirational. Follow it on Facebook (Stephanie Brown Yuskis) and at CaringBridge (Stephanie's site: https://caringbridge.org/visit/stephanieyuskis). You'll be glad you did.
Stephanie never stopped taking care of us as we did what we could to show our care for her. Thankfully, she enters 2020 in much better health, with incredible resilience.
As 2019 comes to an end, we at Astor are grateful for a good year. But as was said last year and in years before that, here's to health, happiness, and prosperity. 2019 gave us a little of each and lot of the one we hoped for most!
Rob Stein,  CEO| Astor Investment Management
This is not an offer to buy or sell securities. See Astor's website for all disclosures.
This note is not intended to reflect any investment ideas or investment process but rather my personal reflection on the people I have had the privilege to work with for many years.