Inflation itself is not a rally-killer for stocks.  Rather, I believe it is the interest rate differential between a risk-free return against the risk on stock prices and dividend yield. I think that spread has favored stocks for some time and very aggressively for the past 12 months.  As rates rise and stocks appreciate, I think those return profiles can change to favor bonds over stocks.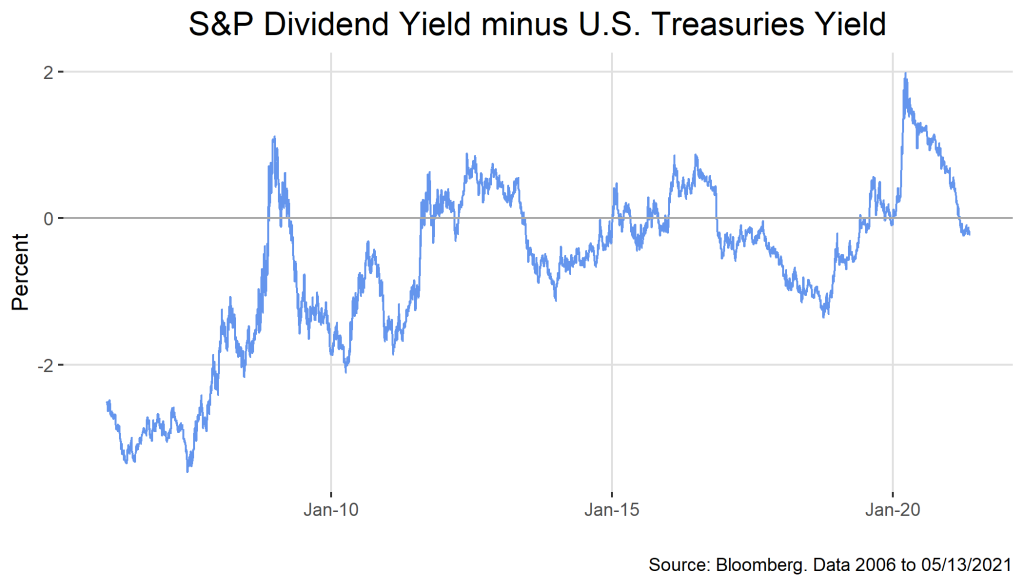 I do believe we are headed for a "super-hyper" inflation period.  Rates are oscillating assets; they have made a round trip over the last 50 years (1% circa 1950's and 18% circa 1980's and back to 0% in 2020). It seems reasonable that the long down trend in rates is over!  Three trillion dollars added to the money supply will do that. Combined with the term "unlimited" that the Fed throws around and my experience of emergency policies becoming permanent and you can see the logic in thinking the low is in for inflation and interest rates.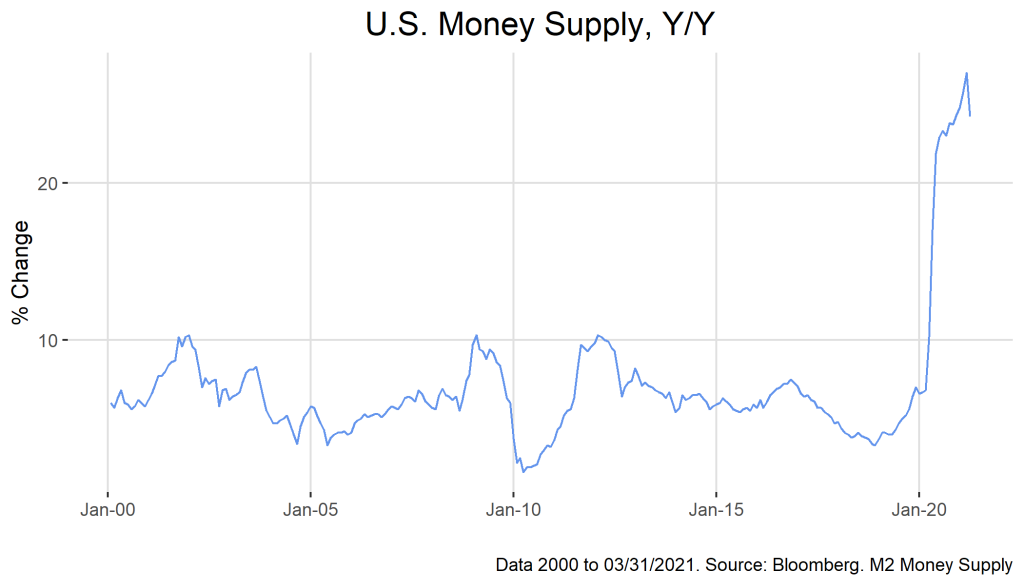 I am not saying we return to 20% but I believe the long-term direction is up and much higher than most are forecasting.  Rates on bonds will need to be higher to compete with the other assets on a risk adjusted return and I could see mid to upper single digits in the next 2 years.
As for inflation, one of the true definitions is too much money chasing too few goods.  This is exactly the current condition. The "mailbox" money increased the money supply substantially, there is now 50 cents more for every dollar that existed last year.  While the velocity of money in circulation is not very strong, it won't take much to have inflation double in the near term and exponentially over the next several years.
Another condition for inflation is higher wages.  One of the ways prices increase is when consumers have more money… There is significant push for higher wages and even expectations can move that needle. Further, there is a global shortage of just about everything (read: too few goods), which will further support higher demand and prices.
As for Astor, we have been allocating to and focusing on investments with exposure to TIPS, short term duration, and commodities within certain strategies. I believe alternatives in general will perform well in the upcoming environment and finally show the type of performance, correlation, and diversification they were built for.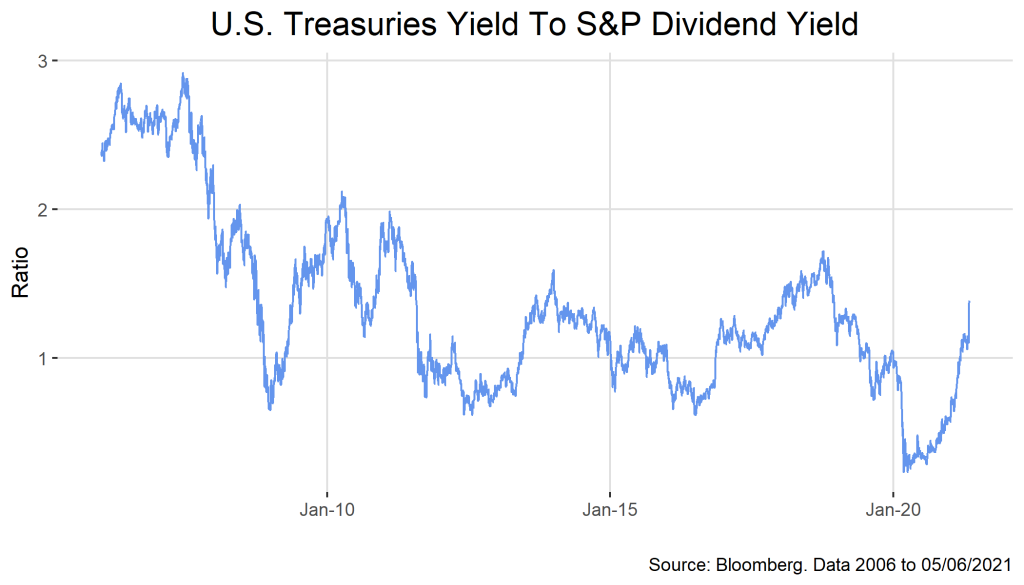 Read Rob Stein's 2021 Outlook at www.astorim.com or on the Astor Research App.
All information contained herein is for informational purposes only. This is not a solicitation to offer investment advice or services in any state where to do so would be unlawful. Analysis and research are provided for informational purposes only, not for trading or investing purposes. All opinions expressed are as of the date of publication and subject to change. Astor and its affiliates are not liable for the accuracy, usefulness or availability of any such information or liable for any trading or investing based on such information. Please refer to Astor's Form ADV Part 2 for additional information regarding fees, risks and services.
AIM-5/18/21-OP375