No news is good news, at least as the U.S. economy is concerned in its current state of slowly animating suspension. The Astor Economic Index has been range bound at a level approximating above average growth for several months and ended the month of February essentially unchanged.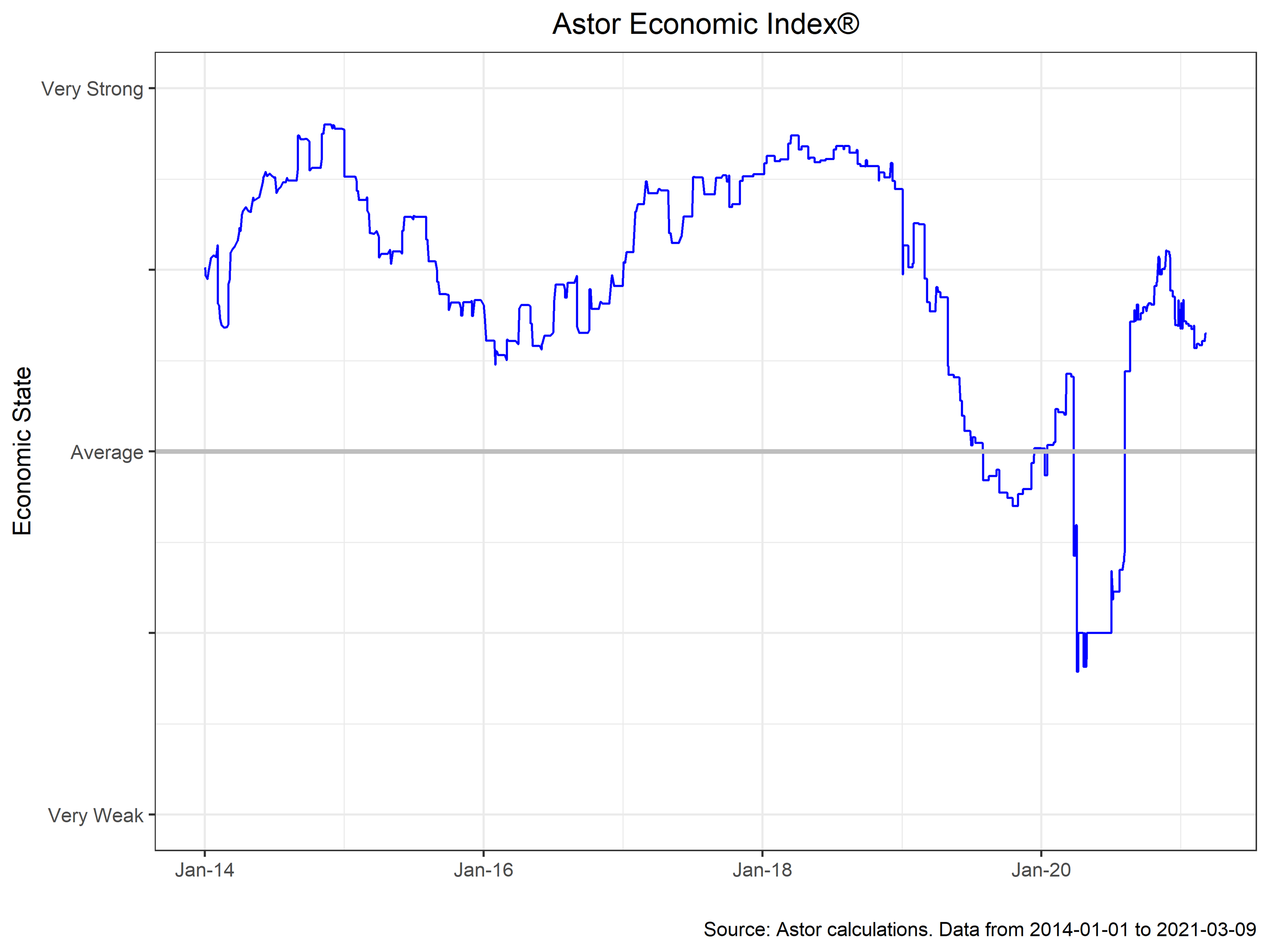 The labor market picked up some steam, with nonfarm payrolls adding 379,000 jobs, well above expectations and a promising sign of a continued recovery domestically. January payrolls were also revised upwards. The bulk of gains came from restaurants and hospitality, and it will be interesting to see if gains can be extended to other sectors in months to come as a more durable sign of expansion. Headline (U3) unemployment ticked down to 6.2%, which was a level last seen in 2014 following the 2008 recession. Unemployment peaked at 9.9% in 2008, which when juxtaposed against the 2020 peak of 13% rapid shows how rapid our retracement of losses has been relative to prior recessions. The pace of gains has likely been from the removal of artificial constrains on the economy, as well as a growing consensus around the need for countercyclical fiscal policy.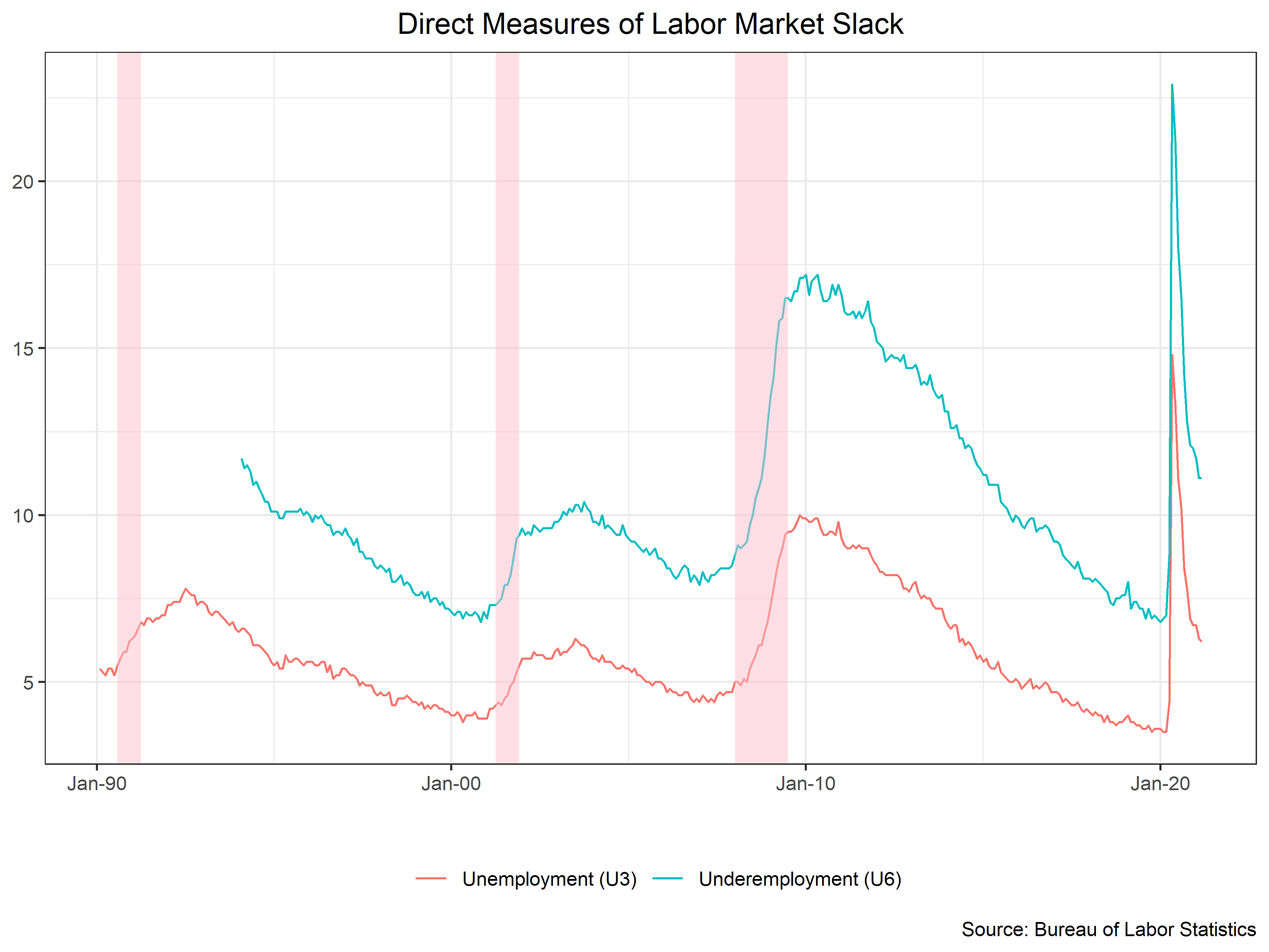 Consumer prices (CPI) were slightly lower than expectations for the month of February at a tepid 0.1% m/m core, with headline prices (0.4% m/m, 1.7% y/y) driven by high energy prices following the Texas storm. The gradual reopening of the U.S. economy has not yet manifested in upward pressures, and its likely that we will not see strong prints until reopening has begun in earnest across the country over the next several months. If or when inflation does pick up, a crucial watch point will be if inflation proves to be transitory (from the fiscal impulse and consumer spending) or longer lasting (from sticker supply constraints). Expect to see higher year over year figures next month due to base effects from the prior year at the start of the pandemic.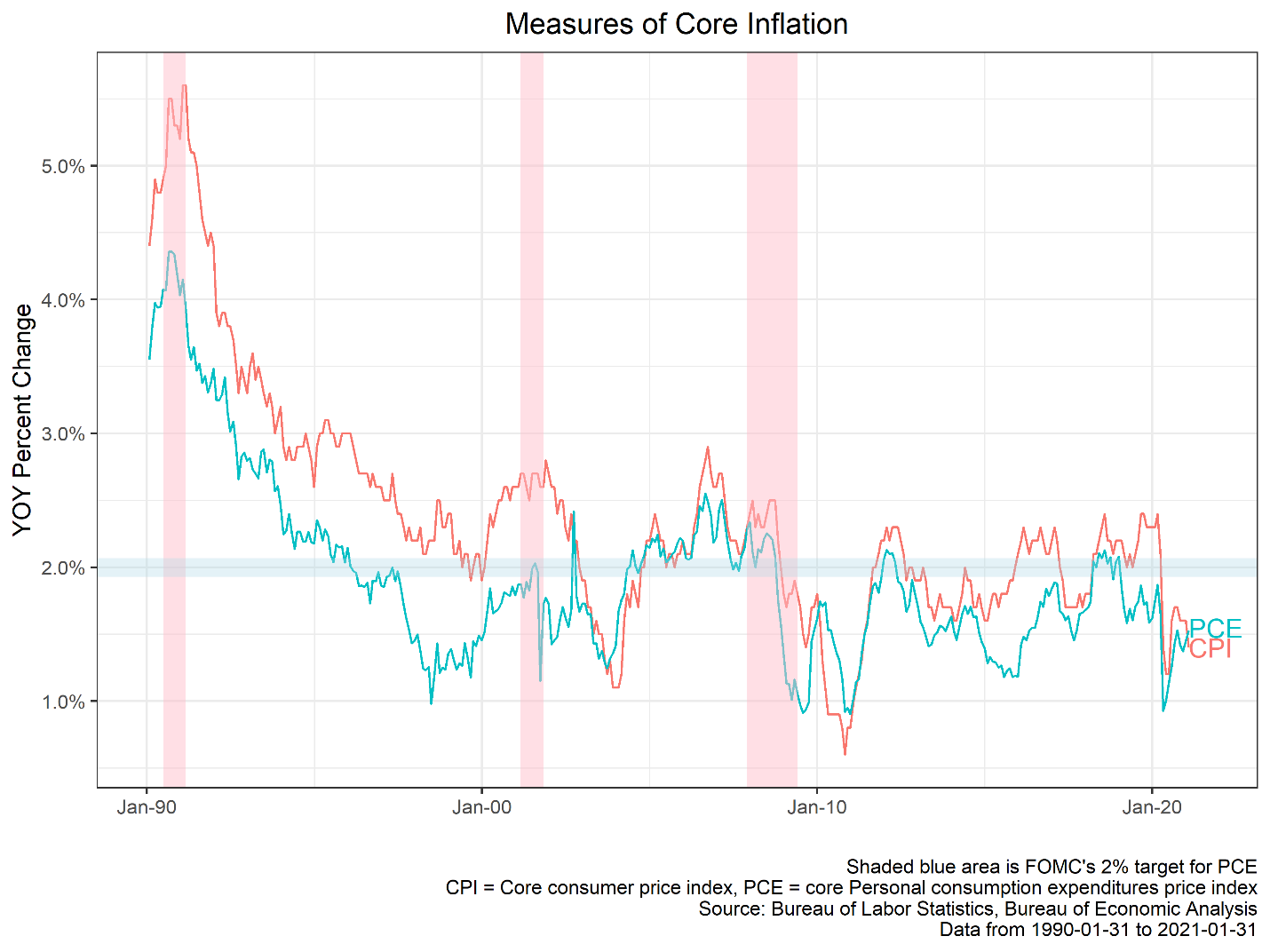 In sum, the U.S. economy is in a similar state to where it has been in prior months. We expect to see an acceleration in the pace of normalization across the U.S. over the next quarter, accompanied by stronger economic activity across consumption, government spending and investment. We will be keeping a close eye on further improvement in the labor market as well as any nascent price pressures.
The Astor Economic Index® is designed to track the varying levels of growth within the U.S. economy by analyzing current trends against historical data. The Astor Economic Index® is not an investable product. When investing, there are multiple factors to consider. The Astor Economic Index® should not be used as the sole determining factor for your investment decisions. The Index is based on retroactive data points and may be subject to hindsight bias. There is no guarantee the Index will produce the same results in the future. The Astor Economic Index® is a tool created and used by Astor. All conclusions are those of Astor and are subject to change.
AIM-3/12/21-OP319