On balance, the macroeconomic data released last month indicate a turning point in the rate of change of economic trends resulting from the pandemic. In some instances, data suggest an outright reversal in the underlying trend. Accordingly, the Astor Economic Index (AEI) stabilized this month at a level historically consistent with poor macroeconomic fundamentals after a freefall earlier this year.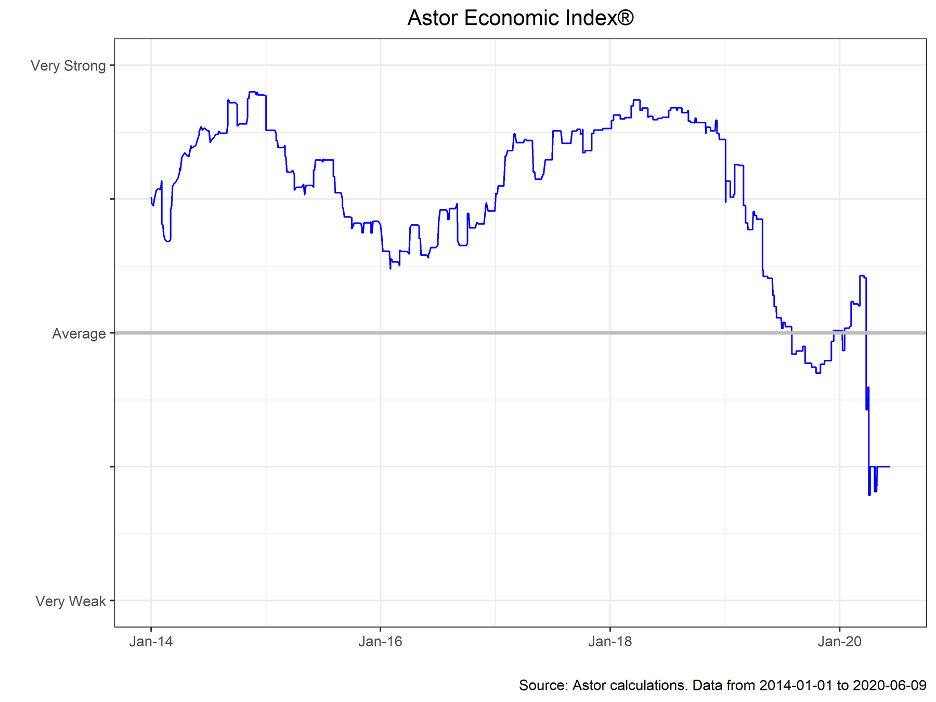 Employment data changed course in a stunning fashion, with non-farm payrolls gaining 2.5 million, missing estimates of a further decline of 7.5 million by a wide margin. The largest ever gain and the largest ever decline in non-farm payroll data dating back to 1939 have now occurred in back to back months, underscoring the severity of the pandemic and the uncharted waters the economy finds itself in. We mentioned initial opening efforts by states last month and it appears that many employers had both the desire and capacity to add back to payrolls once allowed to do so.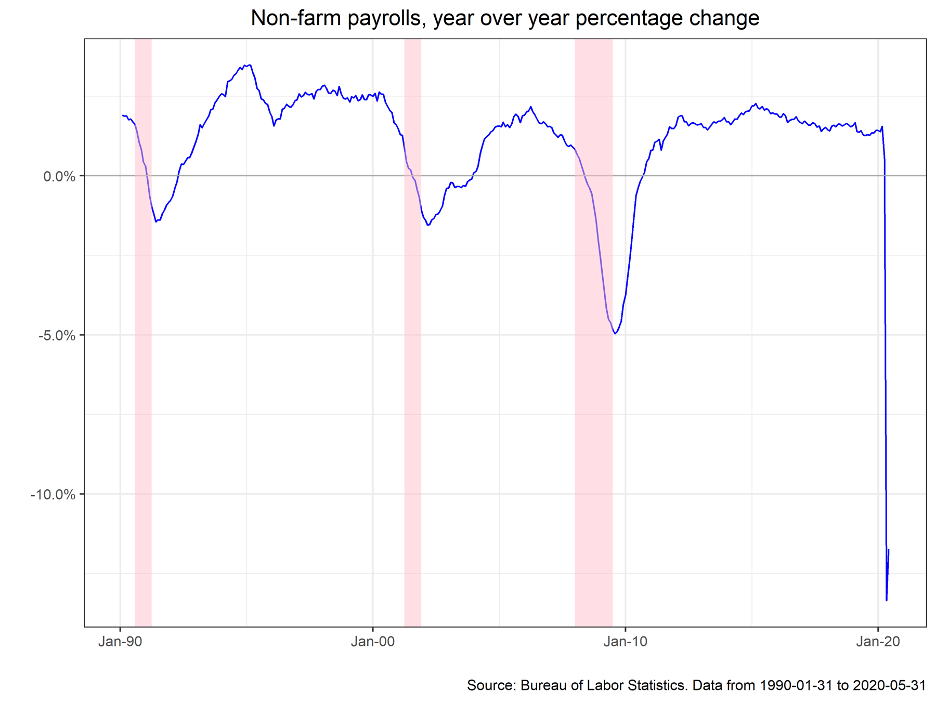 However, the payroll data were not unalloyed good news, and the incremental effects of slowly easing lockdown measures and resuming economic activity are readily evident. For example, about 5 million people lost jobs while nearly 8 million gained jobs in May, indicating significant churn in the labor market. Although 2.5m is a vast improvement, it is a far shot from making back the ground lost in prior months. The unemployment rate ticked down to 13.3%, but the BLS estimates it would be about 3% higher if workers were classified correctly.
Jobless claims provide a counterbalance to sunnier economic data and diverge notably from payroll data. Around 2 million additional labor market participants filed for unemployment benefits in the week ending May 30th, down from weeks prior but higher than expected if the economy did indeed turn a corner in May. Continuing claims from those already on benefits increased to 21.5 million.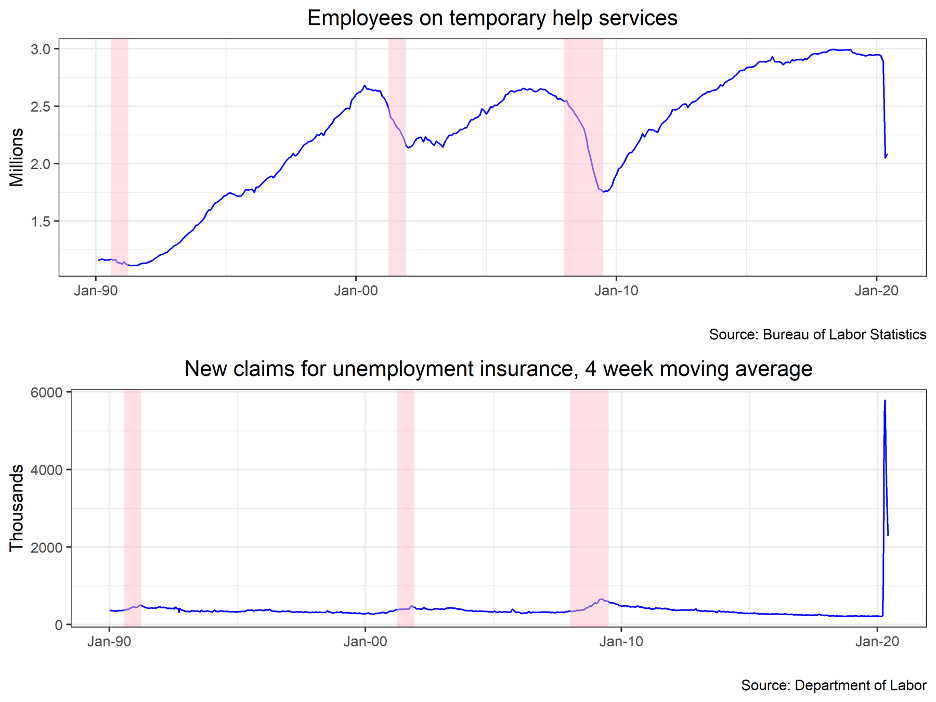 Despite the brightening picture, there are abundant reasons to be cautious about the medium-term trajectory of the U.S. economy. Risks are still weighted to the downside and there are many questions that remain to be answered before we can declare success against both the pandemic and the recession. It remains possible that further easing of containment measures could lead to a second wave of COVID-19 and a return to shuttered business, coupled with municipalities having less fiscal space to support local economies. It is also much too early to understand the longer-term structural impacts to the economy – namely, the secondary effects to the service sector and higher-wage workers, the knock-on impacts to consumer spending and demand, along with reshoring and decreased trade. As always, we at Astor will be watching these and other data closely.
All information contained herein is for informational purposes only. This is not a solicitation to offer investment advice or services in any state where to do so would be unlawful. Analysis and research are provided for informational purposes only, not for trading or investing purposes. All opinions expressed are as of the date of publication and subject to change. Astor and its affiliates are not liable for the accuracy, usefulness or availability of any such information or liable for any trading or investing based on such information. There is no assurance that Astor's investment programs will produce profitable returns or that any account with have similar results. You may lose money. Past results are no guarantee of future results.
The Astor Economic Index® is a proprietary index created by Astor Investment Management LLC. It represents an aggregation of various economic data points: including output and employment indicators. The Astor Economic Index® is designed to track the varying levels of growth within the U.S. economy by analyzing current trends against historical data. The Astor Economic Index® is not an investable product. When investing, there are multiple factors to consider. The Astor Economic Index® should not be used as the sole determining factor for your investment decisions. The Index is based on retroactive data points and may be subject to hindsight bias. There is no guarantee the Index will produce the same results in the future. The Astor Economic Index® is a tool created and used by Astor. All conclusions are those of Astor and are subject to change.
AIM-6/11/20-CP169