The Astor Economic Index is largely unchanged since our last reading of the U.S. economy in early June, remaining at levels consistent with average domestic economic growth.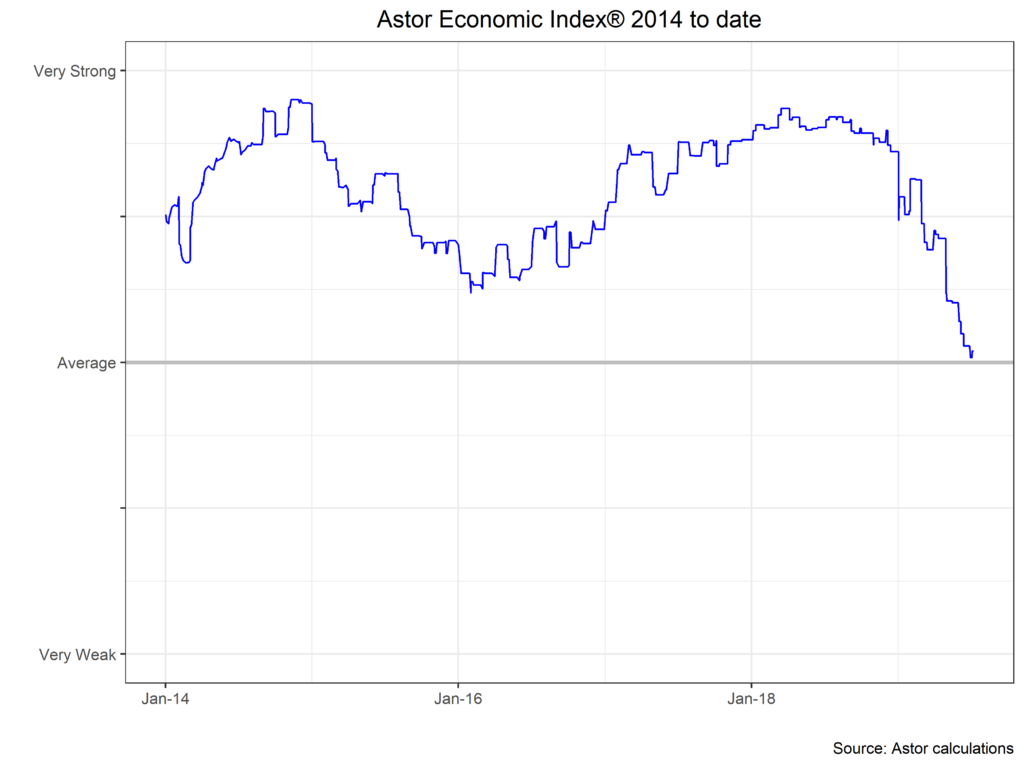 Both the ISM Purchasing Manager's Index and ISM Non-Manufacturing Index continued their downward trend, although both remain in growth territory. ISM manufacturing ticked down to 51.7 from 52.1, with production supported by order backlogs rather than new demand. Non-manufacturing declined to 55.1 from 56.9 the prior month on new orders and production. In aggregate, these data support the view of an economy stabilizing at near potential.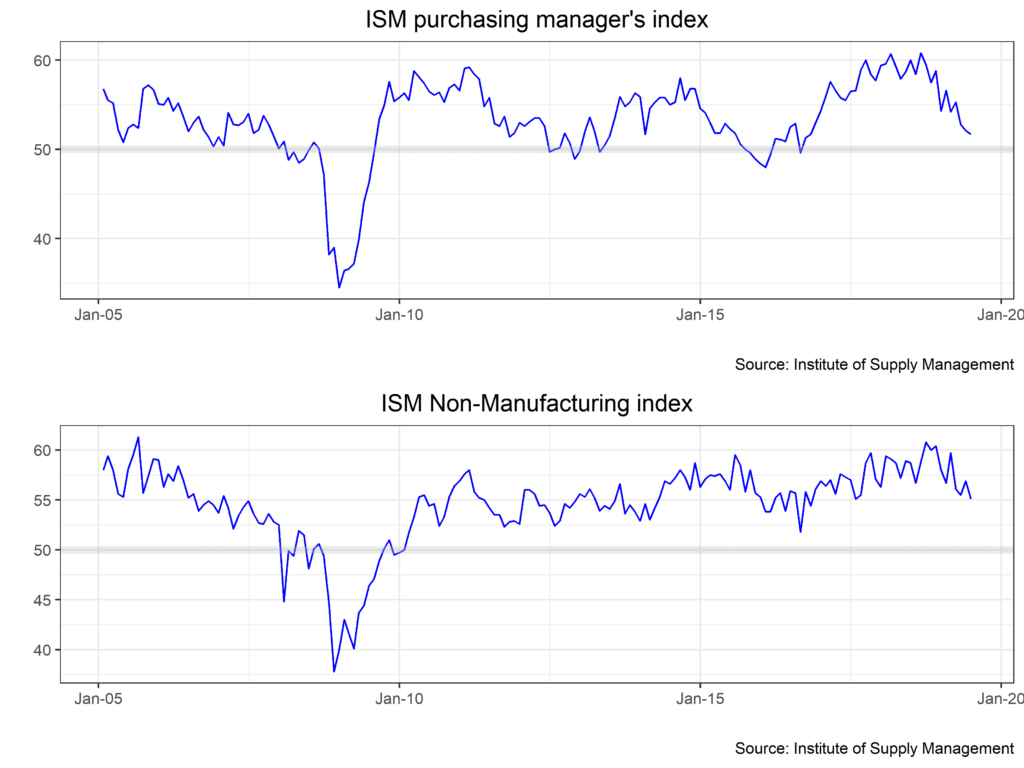 Case Softens for More Aggressive FOMC action
A strong June payroll report somewhat reduced the market's expectation for a decisive, 50bps cut later this month. Instead, the consensus view expects a 25bps cut, as measured by the standard analysis of the Fed Funds futures contract. Payrolls gained 225,000, vs. 72,000 the previous month, showing continued strength in the labor market. It is worth noting that Fed Chairman Powell indicated the case for employment supporting inflation has weakened somewhat in the FOMC's view.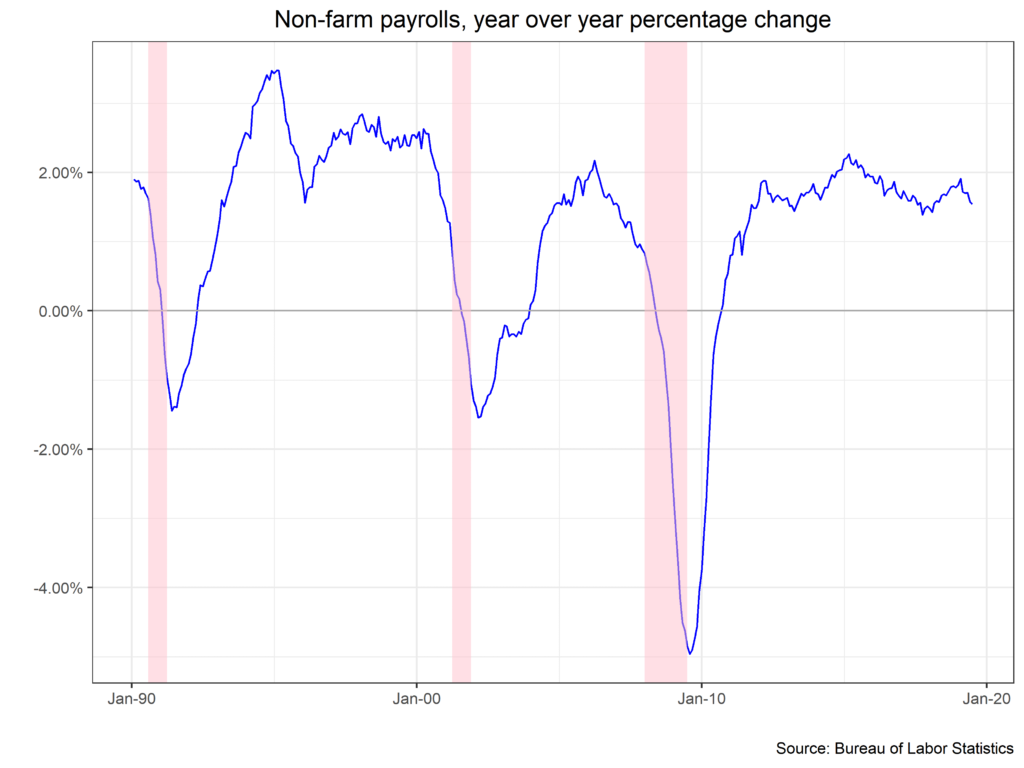 The case for FOMC patience was compounded by a relatively strong core CPI print (the Fed's preferred measure, PCE, continues to lag below the Fed's target range). Core CPI picked up to 2.1% y/y on broad support across apparel and airfares that had previously detracted from the reading, supporting the notion of transitory weakness.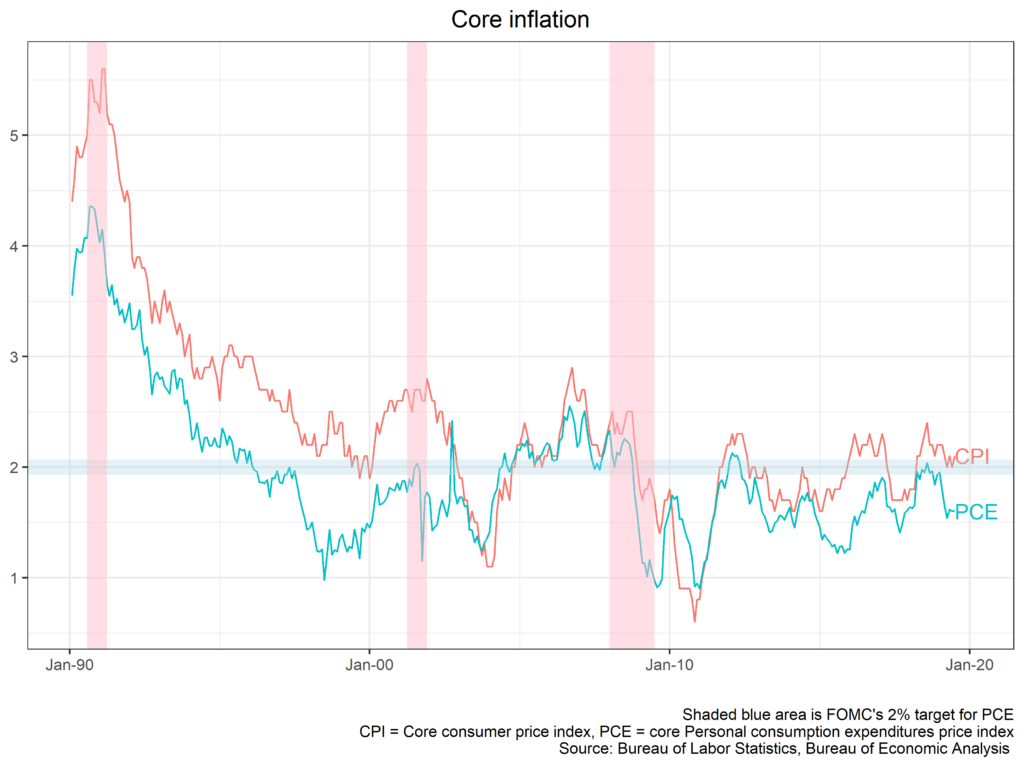 Nonetheless, in his dovish testimony to Congress, Chairman Powell indicated that he and his colleagues are paying close attention to the weakening global macroeconomic environment and the impact of ongoing trade disputes. As a result, the case for a July rate cut seems to be roughly at parity, but the FOMC's desire for insurance cuts on the back of increased economic uncertainty likely tilt the odds in the doves' favor.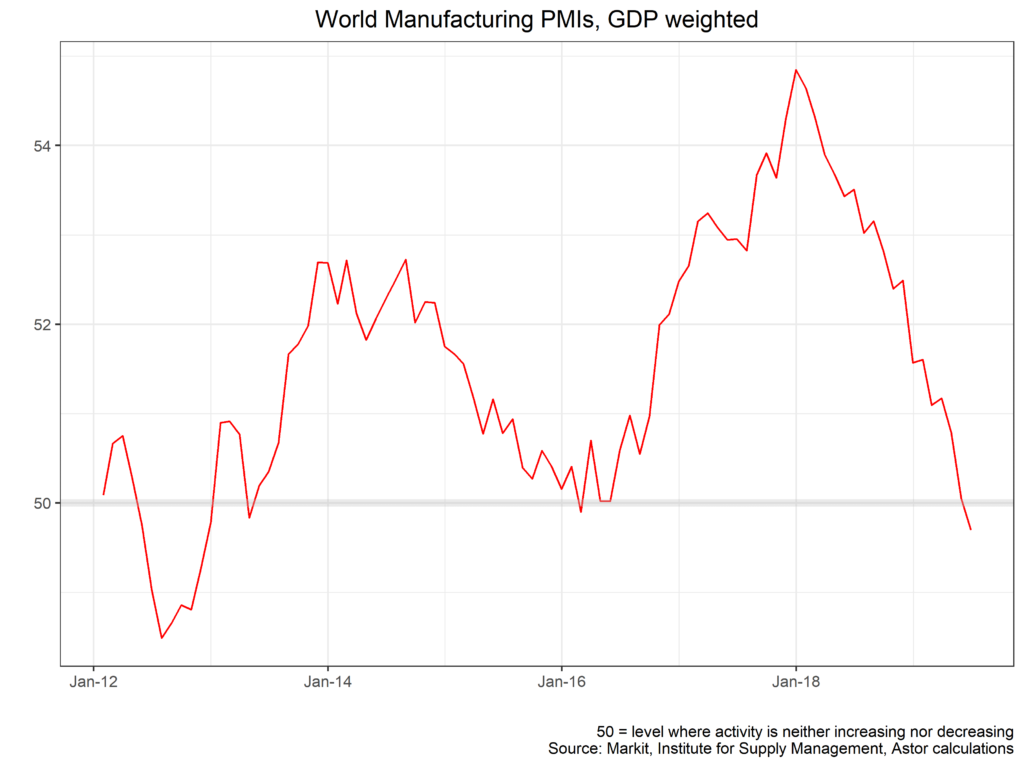 Conclusion
Overall, the macroeconomic outlook remains sound in the U.S., with the upcoming Fed decision being a crucial watchpoint for risk assets.
For additional charts you can look at our collection of economic charts or download the Astor Economic Research App from the App Store. As always, we at Astor will be monitoring the economy closely to inform our investment decisions.
All information contained herein is for informational purposes only. This is not a solicitation to offer investment advice or services in any state where to do so would be unlawful. Analysis and research are provided for informational purposes only, not for trading or investing purposes. All opinions expressed are as of the date of publication and subject to change. Astor and its affiliates are not liable for the accuracy, usefulness or availability of any such information or liable for any trading or investing based on such information.
The Astor Economic Index® is a proprietary index created by Astor Investment Management LLC. It represents an aggregation of various economic data points: including output and employment indicators. The Astor Economic Index® is designed to track the varying levels of growth within the U.S. economy by analyzing current trends against historical data. The Astor Economic Index® is not an investable product. When investing, there are multiple factors to consider. The Astor Economic Index® should not be used as the sole determining factor for your investment decisions. The Index is based on retroactive data points and may be subject to hindsight bias. There is no guarantee the Index will produce the same results in the future. The Astor Economic Index® is a tool created and used by Astor. All conclusions are those of Astor and are subject to change.
2019-280