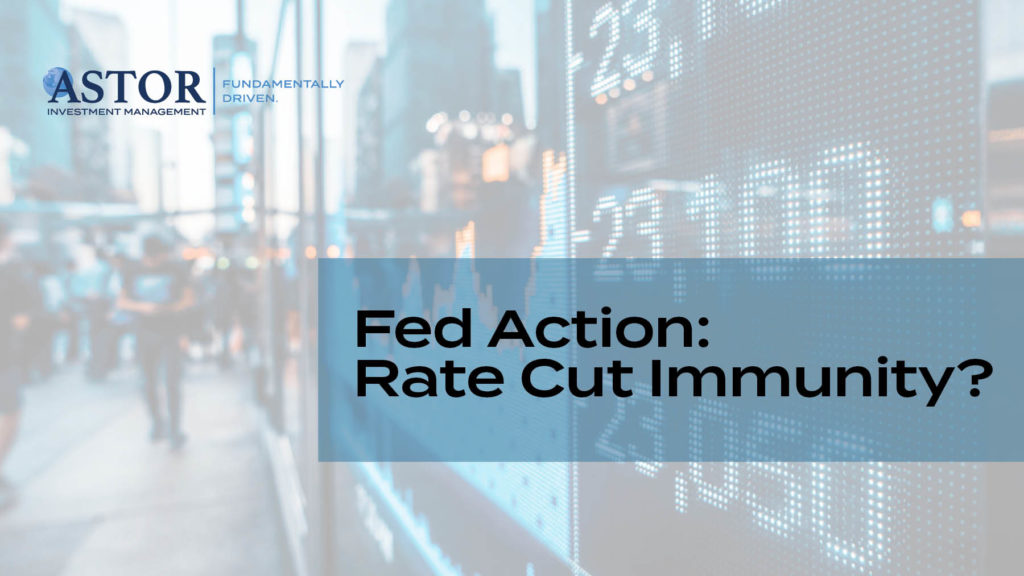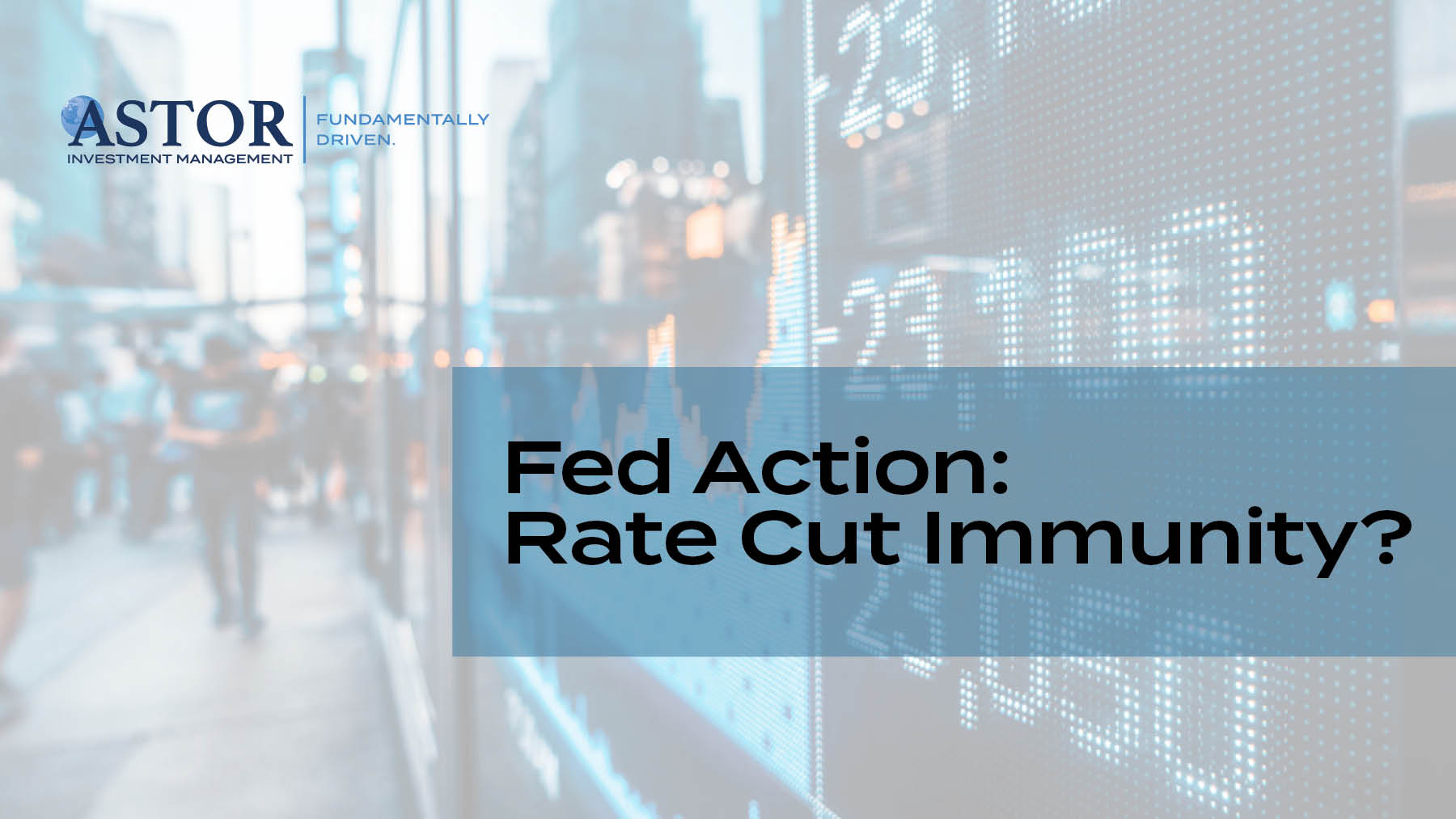 As was telegraphed to the market last Friday and over the weekend, the Federal Reserve cut the federal funds rate by half a percentage point today. In a press conference, Fed Chairman Jerome Powell said, "We saw the risk to the outlook of the economy and chose to act."
That action was fully anticipated by the stock market, which saw its largest one-day rise in history on Monday, with the major indices gaining between 4.5% and 5.0%.
With today's rate cut, it appeared to us the Fed wanted the market to build on Monday's momentum. Instead, equities traded sharply lower on Tuesday.
Our concern has been that the market would become immune to Fed rate actions. As I wrote in my 2020 Outlook, "We may have gotten all we can from lower rates. In fact, it's possible the additional liquidity and lower rates acted like an antibiotic to curing the economy and hence the stock market. So, is it possible that now the economy has built up an immunity to lower rates? We will see, I guess."
Today, we find ourselves in interesting times. Even as the Fed cuts rates, it would still not encourage certain activities to boost the economy. For example, if travelers are concerned about a plane being infected with the coronavirus, they're probably not getting onboard—regardless of how low rates are.
That being said, the best and brightest are working on addressing the coronavirus. As I recently wrote, it's not a case of uncertainty; but visibility. We know the problem and await the solution.
I do not expect the coronavirus impact to be permanent. Fears about the fallout seem too high given the Astor Economic Index® (AEI) shows the economy is currently growing at an average pace by our analysis. In my view, it is likely a short-term bottom in terms of the market's reaction is probably not too far away.
If the AEI were to show economic growth slipped to a below average reading because of the coronavirus, we would likely change our tune and adjust our portfolios accordingly. This scenario is a different message than what we would say if the economy were growing at an above-average pace; in that case; we would tell everyone to sit tight.
Nonetheless, events such as the coronavirus outbreak have not traditionally caused recessions—only temporary speed bumps. Economic activity gets delayed to the future; if that's the case, then activity will pick up later on.
2020-64
Astor Investment Management LLC is registered with the Securities and Exchange Commission as an investment adviser. All information contained herein is for informational purposes only. This is not a solicitation to offer investment advice or services in any state where to do so would be unlawful. Analysis and research are provided for informational purposes only, not for trading or investing purposes. Astor and its affiliates are not liable for the accuracy, usefulness or availability of any such information or liable for any trading or investing based on such information. Opinions expressed are not intended as investment recommendations. Please refer to Astor's Form ADV Part 2A Brochure for additional information regarding fees, risks, and services.
The Astor Economic Index®  is a proprietary index created by Astor Investment Management LLC. It represents an aggregation of various economic data points, including output and employment indicators. The Astor Economic Index®  is designed to track the varying levels of growth within the U.S. economy by analyzing current trends against historical data. The Astor Economic Index®  should not be used as the sole determining factor for your investment decisions. There is no guarantee the Index will produce the same results in the future. All conclusions are those of Astor and are subject to change.