The month of July saw further signs of a durable expansion across sectors in the United States, and encouragingly, continued improvement in the labor market. Our nowcast of the U.S. economy, the Astor Economic Index®, followed in kind, resuming its climb from the beginning of the year and at its highest level since January 2019.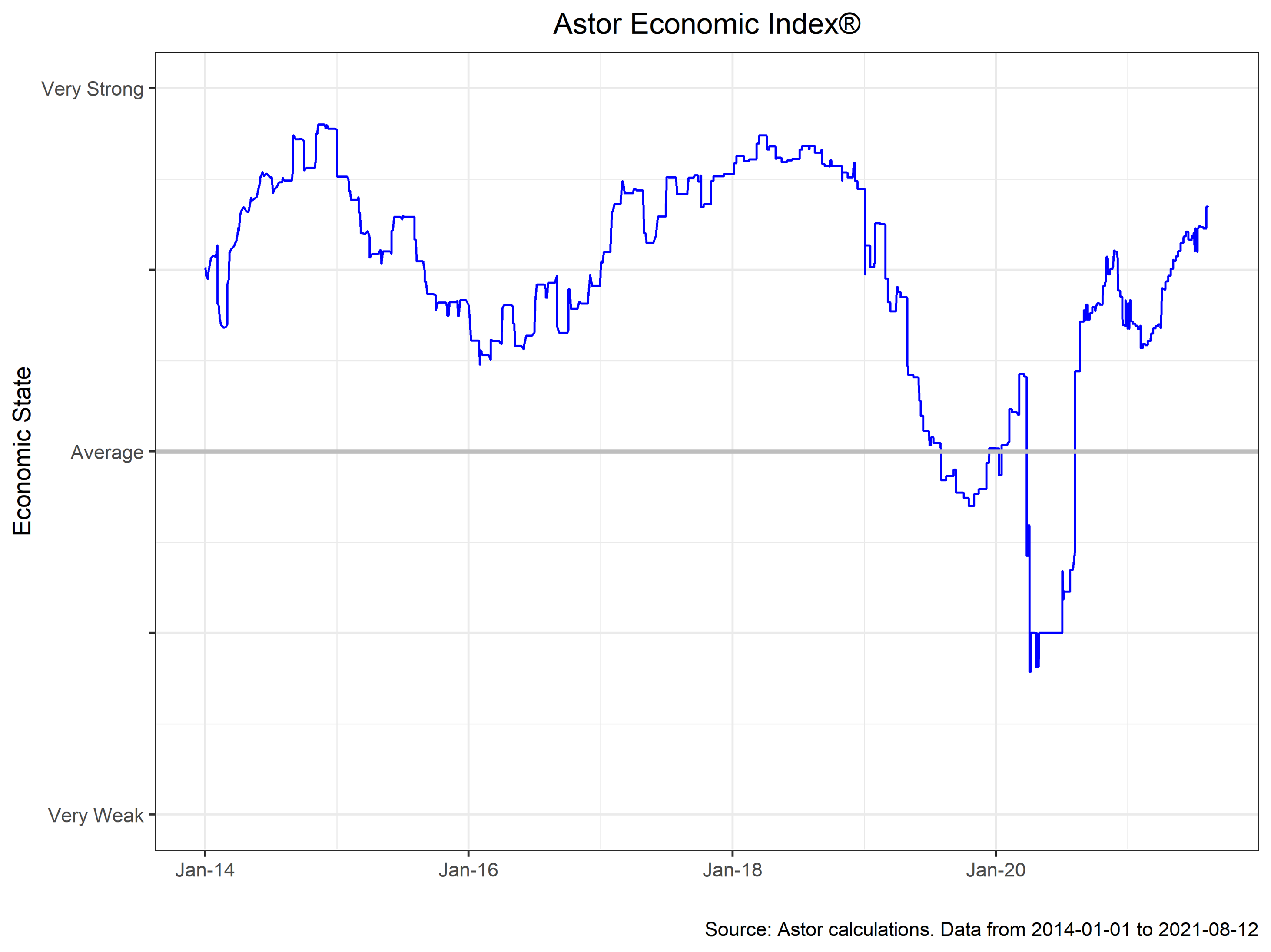 Inflation remained elevated last month, with headline CPI printing at 5.4% y/y (0.5% m/m), slightly above consensus estimates, but below the m/m figure of 0.9% in June. The surge in so-called reopening categories (used cars, lodging and the like) has begun to dissipate, and we will now look for more persistent mismatches in supply and demand to drive inflation over the next few quarters. Rising real wages and rents playing catch up will be data to watch closely.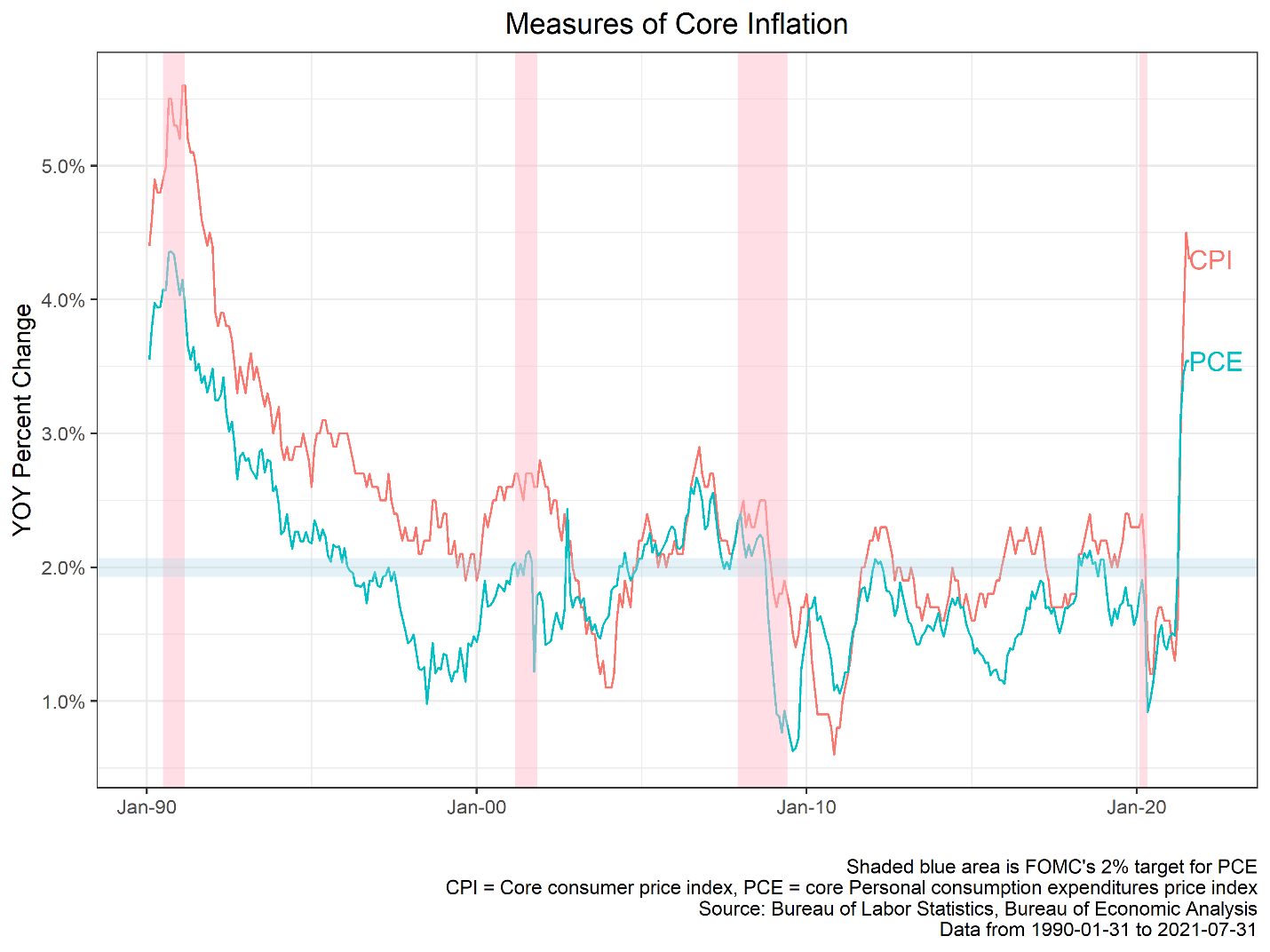 The labor market has shrugged off any earlier concerns about prolonged weakness in the face of COVID concerns. Nonfarm payrolls leaped by 943,000, building on an upwardly revised 938,000 in June, and U3 unemployment moved down from 5.9% to 5.4%. Leisure and hospitality once again led the charge, with other private services a slight detractor. Encouragingly, jobless claims seemed to have restarted their decline in earnest, dipping to 387,000 in the last week of June.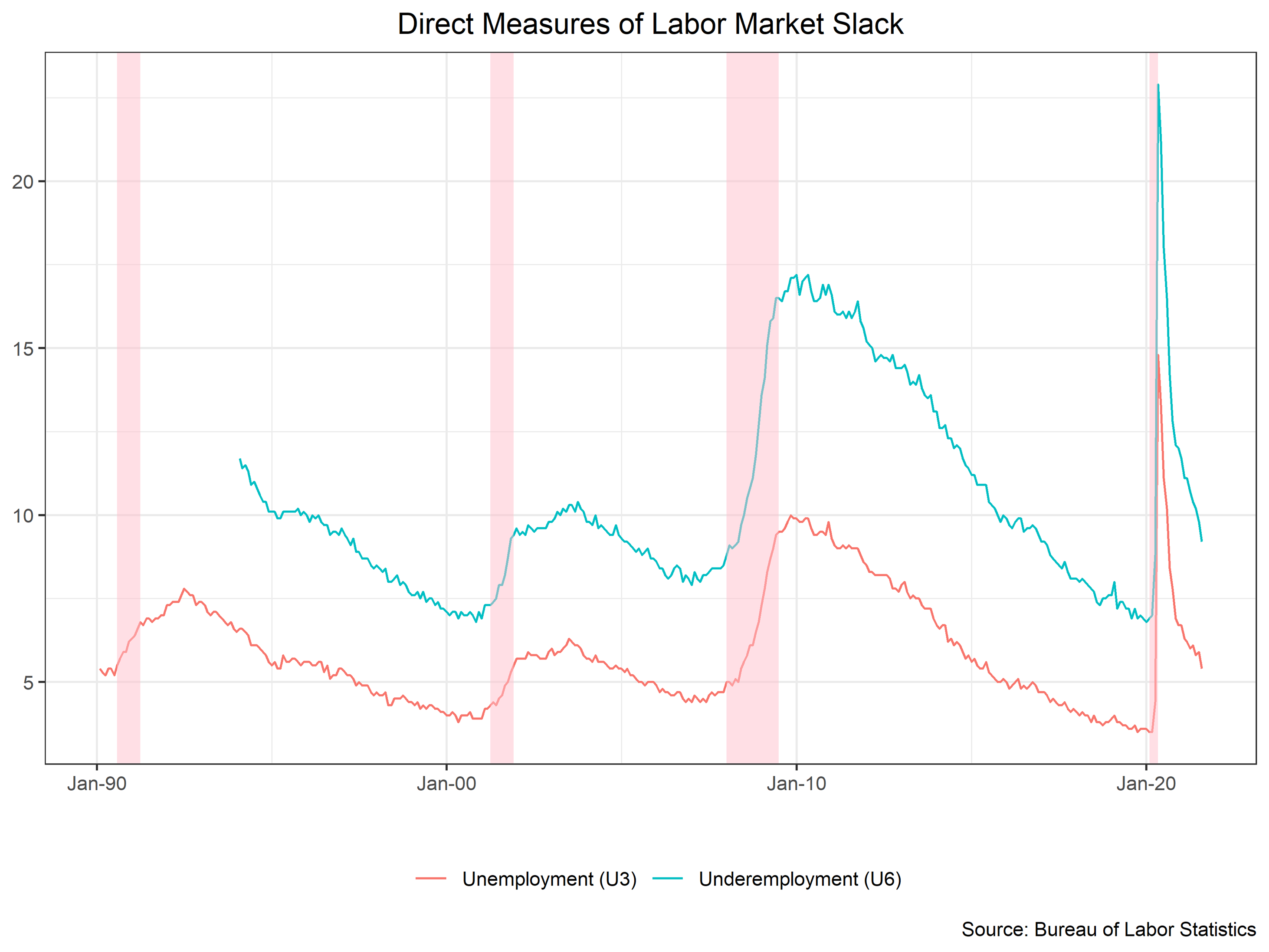 In sum, the path forward for the Federal Reserve is somewhat muddled, with the Delta variant on the rise and the U.S economy operating far from a normal fashion. On the other hand, the bar for substantial further progress being met in the labor market seems to be within grasp, and inflation is high and looking to remain so for the near future. The president of the San Francisco Fed suggested that tapering asset purchases later this fall may be appropriate, a sentiment that appears to be shared by voting members of the FOMC. We will be watching further guidance from the Fed closely over the weeks to come, as well as developments in price pressures and the labor market.
Astor Investment Management LLC is a registered investment adviser with the SEC. All information contained herein is for informational purposes only. This is not a solicitation to offer investment advice or services in any state where to do so would be unlawful. Analysis and research are provided for informational purposes only, not for trading or investing purposes. All opinions expressed are as of the date of publication and subject to change. They are not intended as investment recommendations. These materials contain general information and have not been tailored for any specific recipient. There is no assurance that Astor's investment programs will produce profitable returns or that any account will have similar results. You may lose money. Past results are no guarantee of future results. Please refer to Astor's Form ADV Part 2A Brochure for additional information regarding fees, risks, and services.
AIM-8/13/21-OP439